After being made redundant, Laura Coyle didn't want to go back to working for someone else and she wanted a working life that would reduce her stress levels and fit around her three young children. She didn't want to waste her redundancy money so she decided to use it to set up her own Virtual Assistant business. 
Hi there, my name is Laura Coyle and my new business is called Laura Coyle Virtual Assistant. I'm just shy of 39 and I live in County Armagh in Ireland with my husband and three children aged 7, 5 and 2. I have a degree in Science, a Masters in Marketing and 15 years' business experience working in small and medium-sized enterprises.
Why did you decide to buy Jo's DIY VA course?
I was made redundant in October 2015. I knew I didn't want to go back to working for someone else, mainly to accommodate my young children but also for my own stress levels.
I started researching jobs that I could do from home and I came across an article that listed 10 jobs you could do from home and one of them was a Virtual Assistant.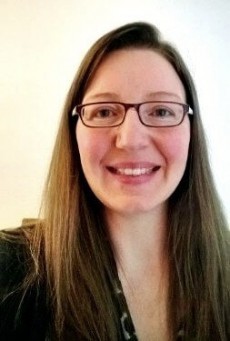 It really jumped out at me, I figured my experience would stand to me with this role and so I began to look into it further. When I searched the term 'Virtual Assistant' Jo's website came up the top of the search page.
I really liked the way she made everything so straight forward and her posts made me feel like this was something I could actually do.
So I carried on trying to figure out how I could become a VA, reading way too much and confusing myself even further with a whole load of fear and trepidation mixed in for good measure.
Being newly redundant I was making a prisoner of any money I did have, so I thought long and hard about spending the money. I worried that it would be wasted but I felt that everything I had read so far was highly professional and made a lot of sense.
I think I did have a look at one or two other courses but I can't remember anything about them at this stage so that probably says it all really.
Did you feel confident the course would make you a VA?
Before I purchased it I did worry that it would not live up to the sales pitch. So often you can buy things like this online that don't live up to the description and then you are left feeling cheated.
I'm glad to say though that the DIY course exceeded my expectations and I was delighted with the content. 
It was as though Jo was reading my mind as I worked through the stages. Her experience as a VA and with training other VAs really shone through and I was convinced then that I had made the right choice and that this was exactly what I needed to make becoming a VA a reality.
I had my first client within six months of purchasing the course. I could have been up and running much sooner but my confidence had taken a knock and the only thing that held me back was self-doubt.
Having been made redundant I had the time to devote to it, the only time constraint was my three young children who were distracting at times but I worked through the course around them, during nap time, when they had gone to bed and so on.
What is the course like and how did you find it?
The course was so easy to follow, extremely well laid out and concise. It was straight to the point in terms of the actions that need to be carried out and done in a light-hearted and enjoyable way.
I'm not one for waffle and really liked the fact it clearly outlined what you needed to pull together to become a VA and the steps on how to do these things like pinpointing your skills, bringing your LinkedIn profile up to scratch, the template emails for finding clients, the outlined terms and conditions and agreements and much more.
As it turns out, it has been worth way more to me than the price of the course and I'm really glad that I didn't let spending the money put me off.
It was an excellent investment in my future and I had recouped it within my first week of working.
The trainee Facebook group, the monthly Q&A sessions, the morning business boost and the marketing tips all combine to really set the course apart in terms of ongoing support and advice long after the course has been completed.
The best thing about the course though is Jo's ability to make all the trainees believe that we can do this and her matter of fact way of telling us to put our big girl pants on and get on with it!
Jo has a very open and informal but professional way of getting the main points across so the course is laid out in a very simple and practical manner while moving us along the path to becoming a VA quite swiftly.
I also love the fact that it doesn't just end at buying the course, that we are supported on an ongoing basis, learning constantly and being presented with new ways to learn.
It has been such a valuable course for me but I consider it to only be 50% of the value as the other 50% is the ongoing support Jo gives and the fact she has built up a community of VAs with different skill sets and in such a way to encourage an atmosphere of positivity, comradery and information sharing – almost like a continual CPD course.
How are you getting on after finishing it?
I have three main clients and I have done some ad hoc work for others.  I would like 20 billable hours a week and am averaging about 10 hours per week so far, but the pipeline is looking good to increase that with my current clients and I'm still on the hunt for new ones.
I try where possible to work in the morning up to 2pm so that I'm finished when my oldest two come home from school.
I charge £30 per hour and tasks include data entry, invoicing, email management, lead generation, writing business plans, submitting applications for funding, creating customer databases, customer relationship management, organising utilities, organising trade shows, online research and competitor analysis.
Is your life very different now to how it was before?
I love being a VA, it's varied, interesting and I love running my own business. 
I also get a real sense of satisfaction in helping others achieve their goals so I'm delighted when clients win more business, obtain funding or reduce their own stress levels because of the assistance I provide.
I am definitely happier and that automatically makes everyone around me happier also.  I have more time with my kids and we can do things at a moment's notice now, like finish early and go to the seaside if it's sunny.
Choosing Jo's DIY course will also make you part of a community of VAs who are tremendously supportive of each other and there to give advice – whether it be related to a task you don't know how to do or just some encouragement that you can and will succeed.
If you're thinking of becoming a VA then my advice is to just do it! You won't regret it and doing the course and becoming a VA will open a world of possibilities to you.
---
Ready to set up your own business?

Then follow in Laura's footsteps by signing up for my flagship DIY VA course.

With lifetime access and an incredible trainee-only support group, I hold your hand through the entire process and support you all the way.