After working for the same company for 13 years and then being overlooked for a well-deserved promotion, Jo Lewis decided she'd had enough. Working overtime with very little praise and appreciation, Jo had no time to spend with her friends or family, she was exhausted and her self esteem was really low. So she decided to change things.

Hi I'm Jo and I'm the proud owner of Take Note Virtual Administration. I'm 33 and live near Eastbourne in East Sussex. I'm in a relationship but have no children as yet, just a Shih Tzu called Missy and a rabbit called Dolly!
Why did you decide to buy Jo's DIY VA course?
Well, sadly I'm sure this is an all-too-common story and one that many people can relate to.
I've dedicated the last 13 years of my work life to a family-run business. The job is fast-paced and it's hard work meeting the two major deadlines each week but, for a large part of it, I've enjoyed the job as I thrive on being busy.
But as time went on I became more and more frustrated with my role within the organisation.
I was working overtime every day with very little praise and appreciation and not exactly the wage I felt I deserved.
The office manager retired in Dec 2014 and I was left to do the work of two people for the next three months whilst waiting for the MD to find suitable applicants. Then, instead of promoted me to the role of office manager, the MD gave it to a salesman who had been with us five minutes and could 'talk the talk'.
I felt I had been overlooked.
I felt all the years I had slogged my guts out and all the knowledge and experience I had gained over 13 years meant nothing.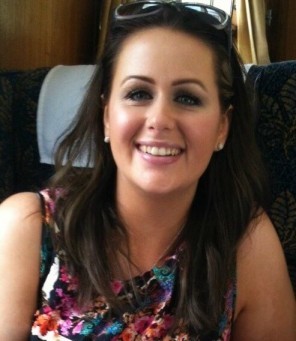 By the time the interns arrived, I was exhausted. I was required to do more overtime as I was spending so much time training the new interns and I was also working weekends to catch up.
I had no time to spend with my friends or family, I was tired all the time and my self-esteem was really low.
The final straw came when one of the interns reacted extremely rudely when I asked him to do a particular task. I kept my composure and dealt with the situation calmly but when I got home I broke down.
I got on the phone to my boyfriend explained everything that happened, and there and then I decided I was going to leave.
Enough was enough. The next day I handed my notice in.
I have always wanted to work for myself, to have the freedom to make all the decisions and deal with the consequences of my actions and ultimately work with who I want.
I had tried to resolve the issues at work many times but my boss would somehow talk me around and promise me things, but every time it was false hope…. But not this time, this time I was sticking to the plan!
I first found out about Virtual Assistants in an online article and decided to look further into it. I joined a few Facebook groups reading all the posts and screen-shotting literally everything as I didn't want to miss any of the important information being posted.
The trouble was I had no idea how where to even begin.
I searched Google for Virtual Assistant courses and quite a few came up offering a certification but as well as the course you had to pay a monthly subscription and I wasn't sure if it was worth it.
So I headed back to the Facebook Groups and looked for some other groups to join when I came across The VA Handbookers.
Straight away I could see loads of people talking about Jo's DIY VA course and giving amazing reviews. I knew I had to take a look.
I went back and forth time and time again over the space of two weeks looking at the course sections, reading the reviews and contemplating whether I should take the plunge and pay for the course.
The course content was offering more than what I had seen on other websites and for much less money, no monthly fee, the reviews were incredible and there was so much praise for Jo and the course she had built.
So at the end of May, I bit the bullet and bought the course. Best thing I ever did!
Did you feel confident the course would make you a VA?
Jo has written the course in such a way it makes you believe you can get there. And you can, I have.
Each and every section makes you focus and really get things clear in your head about what sort of VA you want to be.
I started the course at the beginning of June and completed it mid-August.
I work full time and overtime most days so I worked on the course in the evenings and weekends as much as I could.
It was really hard to find the time in the evenings towards the end of the course as I had managed to bag myself a client for five hours a week and was also helping another VA with her workload for five hours a week – or more if she needed it.
Whatever sections I couldn't complete in the week I would make sure I would complete at weekends. If it wasn't for the overtime at my full-time job I could easily have completed the course faster.
What is the course like and how did you find it?
The course was great and I really enjoyed completing it. It was so easy to stay motivated as I was learning so much about the VA world and myself and capabilities. All sections were easy to follow and the only way you can fail is by not putting the work in.
Jo's course content really is amazing and I honestly cannot recommend it enough.
And wow, the support is incredible! From the Facebook group to the blog posts to our monthly questions being answered. The support is the best I have come across in Facebook groups definitely.
Everyone is so helpful all of the time and it's so refreshing to see everyone cheering one another on. I love it!
The monthly questions are a massive help as other VAs ask questions I haven't even thought of.
The best thing about the course I must say is Jo. Her words, wisdom and straight to the point attitude. She knows what we are all thinking, our self-doubt, second-guessing and she always knows how to get us back on track.
You won't have Jo if you buy a different VA course!
How are you getting on after finishing it?
So far I have three clients and I'm leaving my full-time job next week.
I am beyond excited and am thrilled that I have been able to get clients so quickly.
The work I am carrying out for these clients are things like WordPress website management, WordPress website design, social media management, travel planning and internet research.
Is your life very different now to how it was before?
Everything is so different now. My outlook on life is far more positive than it has been since January 2014. I have EIGHT DAYS to go and I am a full-time VA!
I will have so much more time doing the jobs I love and running my own life for a change.
If you're thinking about taking this course then do not hesitate! I umm'd and ahh'd for two weeks and wish I had done it sooner. The course content and overall support are second to none and you really cannot beat it.
---
Ready to set up your own business?

Then follow in Jo's footsteps by signing up for my flagship DIY VA course.

With lifetime access and an incredible trainee-only support group, I hold your hand through the entire process and support you all the way.