Following a family bereavement, Lauren Moon took some time to evaluate and decided that life was way too short to be unhappy. Lauren wanted something that would fit around her two young children and she definitely wanted to see if she could 'have her cake and eat it'!

Hi, I'm Lauren, I'm 28 and I run LM Admin Solutions. I live in a small village called Box which is very close to Bath and I am married with a 6 year old son and 4 year old daughter who are both at school now.
Why did you decide to buy Jo's DIY VA course?
Following a family bereavement, I took some time to evaluate my life and where my time was being spent. I started being very honest with myself about the fact that I was running a business that I simply wasn't happy in but knew that I needed to work (for my own sanity as well as money) and that I needed to do something that offered me flexibility to be around for my children both after school and in the holidays.
Basically, I wanted to find a career where I could have my cake and eat it – something most parents think doesn't exist.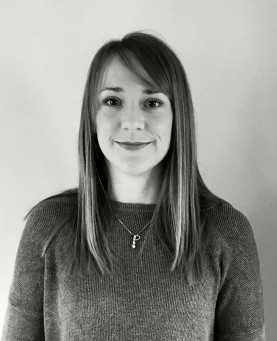 My previous business partner took on my half of the business and I decided to have a few months off to focus on getting my life on track and deciding what I wanted to do.
I enjoyed a whole summer off with my children which only confirmed what I already knew – I needed to do something that gave me the holidays with them as they wouldn't be young and wanting to spend time with me forever.
Having ran my own business for a couple of years I was very familiar with how time consuming admin tasks could be but I also knew I favoured these tasks as they are what I enjoy doing.
I also knew from experience that there must be so many other small business owners out there needing a hand with their admin but not having enough work to warrant a full-time member of staff.
I began researching using terms like 'work from home – admin' and 'freelance admin support' and I quickly came across The VA Handbook website. I knew very quickly that this was the career for me and I knew I had the skills and determination to make it work.
I had confidence in every blog post and I believed what Jo said. There was so much info available for free that proved she knew her stuff. Initially, I tried to work through the blog posts and didn't think I needed the DIY VA course but I kept going off piste and wasn't sure if I was doing things in the right order.
I also wanted some templates and access to the private Facebook group so I decided to take the plunge – I haven't looked back since.
Did you feel confident the course would make you a VA?
Yes, I had no doubts whatsoever. Everything I needed was laid out in front of me and what I loved most is that it's written in a way that I could understand. There was no tricky terminology to get my head round, everything was easy to follow and simple yet all the information was there.
I found the course to be excellent value, there is a simple step by step guide written in clear easy to understand language that you follow and tick off as you go. I often refer to it now and I use the templates provided on a regular basis.
I found once I started I wanted to keep going as everything I read made sense. With the excellent content, motivation wasn't a problem and I was happy to sit and read late at night and early in the morning to fit around my family as I knew the knowledge I was gaining was invaluable.
All in all, I think it took about 8 weeks to complete the course but that was doing an hour here and there.
The course offers excellent support – there is a secret Facebook group with an abundance of knowledgeable, friendly VAs who are extremely supportive no matter how daft you think your query may be and Jo also personally responds to many of the posts.
There are lots of discussions regarding technologies used to make the job easier and marketing ideas which are great.
The best thing about the course is that it is written in straightforward terms and it can be completed at your own pace. Also, it is great value.
How are you getting on after finishing it?
I have a good mix of regular retained clients and ad hoc clients. I work school hours Monday to Thursday and have a day off every Friday. I love that no two days are the same. I do lots of research, setting up CRM's, newsletters and all other general admin.
Is your life very different now to how it was before?
I am so much happier. Life is too short to be anything but happy and becoming a VA has allowed me to enjoy the little things in life again – stress free. I am much less anxious and I truly enjoy the time I spend with my family without worrying about work or anything else.
During school holiday I fit my work in around my family so I work evenings where possible and get more time with the children – this also saves me the cost of childcare in the holidays!
I am earning a decent wage working far less hours than I have in the past.
Changing my career and taking a chance on the course really has improved my life for the better. My advice is just do it – if you follow the advice and are determined, then you can't go far wrong.
You can find more info on my DIY VA course here on this page and you can see loads more testimonials from happy trainees by clicking here or watching these VA video testimonials.